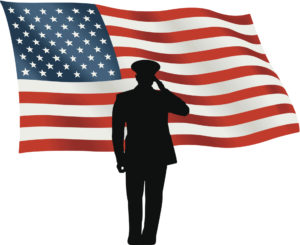 On Friday, someone I know wished me "Happy Memorial Day", and later in the conversation she said "Enjoy today, today is your day."  To which I replied, "That's Veterans day.  This weekend belongs to those who didn't make it back."
On this weekend, my thoughts usually turn to Speake crew, the crew of a B-24 flying antisub patrols from Langley Field, VA on April 21st 1943.  My father, Charles Matt, front row bottom left holding a beer (go figure) was supposed to fly on this mission with Fred Speake as pilot (2nd row standing 2nd from right), but my father's wife, Lorraine, had just given birth to their first son, Fred (my half-brother, RIP) and came up to visit.  My father, a navigator, asked Lt. Dingus, 2nd row standing 3rd from right to take his place on that flight to which Lt. Dingus agreed.  The plane was never heard from again.  My father would only tell this story a few times usually over a few beers or shots of J&B as it troubled him, and was one of the few times I would see my father wracked with guilt shed a tear.  I asked if he tried to contact Lt. Dingus' family.  He said he though about it, but wouldn't know what to say "I'm sorry, ma'am.  It should have been me. Uhhh, … But for the Grace of God go I"  and that would be the end of it, we'd move on to other stories.  So for those of you who don't know what the phrase means it is :
A recognition that others' misfortune could be one's own, if it weren't for the blessing of the Divine, or for one's luck.
It's a shame he didn't attempt to find relatives, because Lt. Dingus had brothers not too far from my father who we could have visited had we done the research.  But they've since passed on.  1lt Speake had family in Harstselle, AL and I had breakfast with them one morning in 2015 at the end of my motorcycle ride to Canada and back.  They provided other photos and memorabilia that they had of their uncle who never came back, and before visiting them I paid my respects.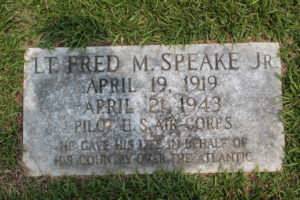 I shared with them some information I received from the POW/MIA agency in Honolulu.
Aloha Mr. Conrad,
The position of the aircraft, at the time the first distress signal was reported, was at MGRS coordinates 18S YE 52919 69082.
VR, Francis
—–Original Message—–
From: Mitchell, Francis S. Civ JPAC ER
[mailto:Francis.Mitchell@JPAC.PACOM.MIL]
Sent: Thursday, December 06, 2012 6:08 PM
To: conrad@piratehaus.com
Subject: Fred M. Speake Crew
Aloha Mr. Conrad,
Thank you for your email.  Our JPAC historians have examine this case files and are aware of the last reported position and/or coordinates of the aircraft.  Because no traces of the aircraft or crew were ever found, it was concluded by the American Graves Registration Service (AGRS) that all personnel was lost when the aircraft crashed into the Atlantic Ocean.  The aircraft crashed in waters at a depth of at least 13, 000 feet or 3,962 meters.  Due to the depths and risks involved, a recovery mission is not likely.
If you have additional questions or concerns, please do not hesitate in contacting us.
VR
Francis
Francis S. Mitchell
Correspondence Specialist
External Relations
Joint POW/MIA Accounting Command
francis.mitchell@jpac.pacom.mil
My father went on to deploy overseas with the group which became known as the Carpetbaggers, the air arm of the Office of Special Services (to become the CIA).  www.801492.org
Further memoirs:  https://www.scribd.com/document/49646248/Memories-of-the-801st-492nd-Bombardment-Group-Carpetbaggers
as told by Bestow 'Rudy' Rudolph, last survivor of his crew of Carpetbaggers in the 801st/492nd.
They're all gone now.  RIP.