Did you book via Expedia, hotels.com, Booking.com etc?  See above! 
Spend New Year's at the Pirate Haus!
Enjoy the live music and fireworks at the St. Augustine Pier then make your way back to the Inn where we feast on bacon wrapped scallops and other hors d'oeuvres, followed by a bubbly toast (sparkling cider for those under 21) to ring in 2018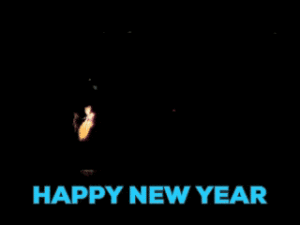 As seen in the May 2016 Better Homes and Gardens®:
Please be aware that we are on the second floor of a historic building and have no handicap access.

Welcome to the Pirate Haus Inn.
The Pirate Haus Inn is a family friendly Budget Bed and Breakfast in the heart of historic St. Augustine, Florida. Capn' Conrad runs this ship along with an assorted and motley collection of miscreants.

We are a highly-rated BUDGET accommodation.
We are NOT the Hilton, Hyatt or the Ritz.  Our goal is to provide affordable accommodation in the center of the historic district. If you prefer standard box hotels/motels, then by all means stay in one.  Many of our return guests have become like family over the years and we hope you will too!  How can our prices be so low in the Historic District?  We Keep It Simple.  We have 6 individually themed rooms, all with their own private bathroom.  Three face the courtyard and three face newly revamped Treasury Street.  What sets us apart from most other places is our multinational clientele and the willingness of our guests to interact amongst each other.  We also have a kitchen which is available for guest use, since eating out with a family of 6 can get expensive!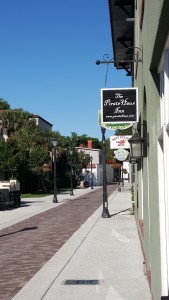 Concerts at the Amphitheatre click here for schedule!

Are you looking for really inexpensive lodging?  Try a dorm bed at our sister property next door The Pirate Haus Hostel